The True Continuum of Care
We offer multiple services to patients in the eldercare sphere—home health, home care, residential care, hospice, and transportation.
Parentis Health is the only company that offers these coordinated care services under one roof, providing a more cohesive experience for seniors and their families.
From home care visits through hospice, prices are kept reasonable and clear; dedicated Parentis Health professionals can also facilitate Medicare and insurance billing to support your decision-making process. This unique, full-circle, continuity of care model simplifies the process, empowering families while keeping costs under control—even when circumstances and patient needs change.
By putting patients first—and cutting out all of the extra steps and healthcare providers—Parentis Health enables families to provide the best possible care for their loved ones.
At Parentis Health, we understand that when it comes to your loved ones, trust is essential.
Our diverse leadership team is united by a singular desire: to help those in need, from the individual patient through the extended family. The importance of supporting families through the healthcare process drives everything we do, from our core competencies to new services
—because if we're not helping families, we don't deserve your trust.
Bio
Tarek A. El Nabli
Founder and CEO
Parentis Health, Parentis Foundation and Verona Court
After nearly two successful decades in the insurance and financial planning industries, Tarek founded Parentis Health to help empower patients and families through education, advocacy and coordinated care services. Over the past two decades, Parentis Health has grown from just three residential homes to becoming the only healthcare company that offers services that span the continuum of care, including Home Health, Hospice and Home Care services.
---
As a co-founder and CEO of Parentis Health and Verona Court residential care facilities, Tarek personally ensures that patients and families experience the highest possible level of care regardless of circumstances or income level.
---
Tarek and Parentis Health co-founder Arda Kardjian also founded the Parentis Foundation, a non-profit intergenerational literacy organization. Parentis Foundation changes lives by positively and significantly impacting both our older adult volunteers and the future generation of young readers.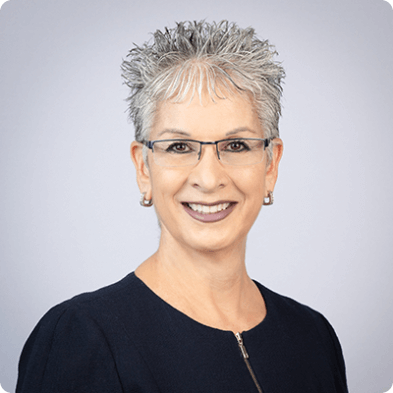 Bio
Arda Kardjian, RN, BSN
Founder and President
Parentis Health,Parentis Foundation and Verona Court
---
With over 30 years of experience as a registered nurse, and nearly 20 years of owning and operating Verona Court, for Arda, healthcare still remains personal. Her own experiences as a caretaker began in 1985 when, as a nursing student, she moved her family along with her aging parents from Jerusalem, Israel, to Yonkers, New York, ultimately relocating to Southern California.
---
Arda channels her experiences of caring for her own family members into every patient at Verona Court, treating everyone in her care with the utmost dignity and compassion. As the co-founder of the Parentis Foundation, Arda provides both older adults and children opportunities to enrich their lives and share a sense of purpose through the power of literacy.
Bio
Cecille Sparrow, RN
Vice President,
Operations/Post-Acute Care Service
---
With over thirty years of experience in the healthcare industry, including both inpatient and post-acute care, Cecille brings extensive hands-on experience to the Parentis Health Executive Team. Driven by a lifelong passion to help others maintain their independence, Cecille built multiple Joint Commission and Accreditation Commission for Health Care (ACHC) facilities from the ground up. 
---
As Director of Patient Care Services, Cecille's expertise in quality patient care, commitment to high level performance, business leadership, and strong analytical skills allows her to help Parentis Health achieve its mission of not only providing the best possible care to our patients by providing a true continuum of care.
---
Vice President, Operations/Post-Acute Care Services
Bio
Julian Recio
Assistant Administrator
Home Health
---
Julian Recio began his career in home health as a high school student, working in multiple home health care facilities. With first-hand knowledge of the home health sphere, Julian is driven by a passion to help others recover and return to their pre-need lives with renewed energy and vigor.
---
As the Assistant Administrator of Parentis Home Health, Julian helps patients achieve their desired health outcomes in the most efficient way possible, from advising on policy shifts and changing regulations to emergency procedures.
Assistant Administrator, Home Health
Maritza Pascarella, BSN, RN
Bio
Maritza Pascarella, BSN, RN
Director of Patient Care Services, Hospice and Palliative Care
---
With over 35 years of experience in the healthcare industry, Maritza is a seasoned professional in Hospice leadership. Her expertise spans across various healthcare settings, including hospitals, long-term care facilities, hospice providers, and rehabilitation centers. Maritza's career has been marked by her unwavering commitment to patient care management, training, and mentorship.
---
Maritza believes in a holistic approach to patient care, recognizing the importance of addressing the needs of the whole person. Her passion lies in providing unparalleled, compassionate care to patients during their end-of-life journey. Understanding the significance of informed decision-making, Maritza strives to educate patients and their families, establishing a strong support system for them to make the best care decisions possible.
---
Maritza holds a Bachelor of Science Degree in Nursing from New York University and is currently licensed in New York and California State.
Director of Patient Care Services, Hospice and Palliative Care
Bio
Olivar Emparado
Operations Manager, Transportation
---
With more than 20 years of experience in customer service and hospitality, along with a decade of specialized experience in the senior care sector, Olivar is a highly skilled and experienced leader in the industry. His extensive knowledge of customer service has equipped him with the ability to efficiently manage and develop teams, establish team cultures, and lead company initiatives.
---
Olivar's experience spans managing business operations, ensuring safety standards and regulatory compliance, conducting intake assessments, and driving client success. Currently, he is serving as the Operations Manager for Parentis Health Non-Emergency Medical Transportation division, overseeing operations in Southern California and Riverside county. Olivar's unwavering dedication to his clients is evident in his unwavering commitment to delivering the best possible experience for them, and he consistently strives for excellence in all his endeavors.
Operations Manager, Transportation
Bio
Melody Hall

 

 
Care Manager, Home Care
---
Melody brings over 30 years of experience working with diverse client populations, including at-risk children and adults, to the Parentis Health Leadership Team.
---
With 18 years of experience as a Senior Facility Manager in Residential Board and Care,
---
Melody has a proven track record of managing successful care facilities and ensuring that seniors receive optimal health. Her expertise includes coordinating care and serving as a liaison between families, clients, and health professionals. 
---
As Care Manager, Melody brings a wealth of knowledge and experience to her role at Parentis Health, where she is committed to helping the company achieve its mission of providing the best possible care to patients and dedicated to helping seniors live their best lives, with dignity and independence. 
Bio
Mayra Amaya-Perez
Operations Manager, Home Care
---
Mayra brings 19 successful years of experience in the home care industry to the Parentis Health Leadership team. She entered this field driven by her passion to help those in need and make a positive impact in the aging experience of the community. Mayra is committed to providing personalized, professional, dependable, and respectful services to seniors to ensure they are comfortable in their own homes. 
---
As the Operations Manager of Parentis Health Home Care, Mayra manages care teams, empowers seniors, and provides compassionate support to families. She utilizes her skills and experience to make a significant contribution to Parentis Health's mission of improving the lives of seniors.
Operations Manager, Home Care
Janice Frechette-Artinger
Bio
Janice Frechette-Artinger
Executive Director
Parentis Foundation
---
As the Executive Director of the Parentis Foundation, Janice positively and significantly impacts the lives of older adult volunteers and future generations through intergenerational literacy interventions. Previously, Janice oversaw the volunteer program for Parentis Health Hospice, helping pair volunteers with patients facing their end-of-life journeys.
---
In addition to her work with the Parentis Foundation, ​​Janice also serves as an Executive Board Member and Major Events Chair for the Boys & Girls Clubs of Capistrano. Her expansive volunteer efforts have resulted in multiple awards, including the ​​2018 Champions of Youth Award, the 2017 Eddie Arnold Award, the 2016 Spirit of Volunteerism Award, and the 2015 Humanitarian Award.
Executive Director, Parentis Foundation
Bio
Matt Farid
Director of Finance
---
With over a decade of experience in financial reporting, strategic analysis, and project management in the healthcare space. Matt brings his proficiency, a strong team-focused work ethic, and expert business management skills to the Parentis Health Executive Team.
---
As the Director of Finance of Parentis Health, Matt's passion lies in directly supporting patients, clients, and families access to care while simultaneously acting as the foundational basis for the healthcare services Parentis Health provides.
---
Matt holds a Bachelor of Arts degree in Business Administration, Accounting from California State University Fullerton.
Jasmine El Nabli, MS, RDN  
Jasmine El

Nabli

, MS, RDN

 
Digital Communications Manager

---
Jasmine is a seasoned professional with a wealth of experience in healthcare marketing, digital and public speaking, and patient education. As former Health and Wellness Director at Parentis Health, she successfully developed and implemented compelling content and communication strategies, interfacing with interdisciplinary teams and creating company-wide messaging across six healthcare service lines.
With a background in marketing leadership, Jasmine has demonstrated a strong ability to create visually appealing programs and seminars to educate patients, families, and healthcare professionals. She has effectively communicated with three different primary target audiences in both business to business and business to consumer channels, ensuring that all messaging is clear, concise, and aligned with the goals of Parentis Health.
Jasmine holds a Master degree in Nutrition and Dietetics from Loma Linda University and a Bachelor degree in Psychology from Syracuse University.   
Digital Communications Manager
Anise

Potjes

 
Brand Marketing Manager  

---
Anise is a highly accomplished marketing professional with a strong background in omnichannel marketing, brand storytelling, and design. She brings a solid foundation to Parentis Health, strengthening the company's brand and voice.  
As the Brand Marketing Manager for Parentis Health, Anise is committed to accurately portraying the company's mission to make healthcare more accessible and understandable.  With a focus on excellence, Anise is poised to make a lasting impact on Parentis Health and help the company achieve its current and future initiatives.  
Anise holds a Bachelor of Business Administration in Marketing and Human Resource Management from Gonzaga University. Currently, Anise is a Masters of Business Administration Candidate in Business Analytics at Pepperdine University.  
Our diverse team comes from a wide variety of backgrounds, united by a common thread: the desire to help others preserve their quality of life while improving the quality of care. Is that you too? Explore our open positions.